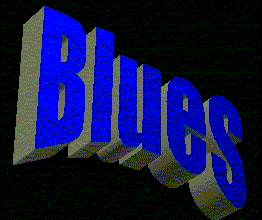 This site was last updated on Monday, June 01, 1998.
Click here to find out more.
Welcome to Midnite Blue's Web site! This is the place to come for up-to-the-minute news about the band, scheduling information, free music, and other goodies.
Don't forget to add this site to your bookmark or favorites list! If you're using Windows 95 or Windows NT 4.0, you can drag the words "Midnite Blue's Web Site" onto your desktop to automatically create a Shortcut to this site!
Greetings from the Band!
Hey there! It's been a while. We've had a hectic couple of months. We just finished our CD, Down the Line. It was a lot of work, but definitely worth it. We'd like to thank those of you who picked one up at our recent gigs. We hope you enjoy it as much as we enjoyed making it. The CD will be available at all of our gigs for $10.00.
These next few months find us in some new places. Trotters has an extensive Italian menu, so come down early and grab a bite. Another place for good eats is The Bayou, serving up serious Cajun cuisine. Thanks for your support; we'll see you soon!
-MNB
---
Who is MNB?
Mike Greenberg on guitar and lead vocals

Mike Solomon on drums

Marland Oliva on bass guitar
---
Booked Gigs
Date

Time

Place

Address

Information

Sat., 5/9/98
10:00 P.M.
P.J.'s
Route 6

Mahopac, NY

Fri., 5/15/98
10:00 P.M.
Trotters
175 Main St.

White Plains, NY

(914) 421-5012

Great Italian food!
Sat., 5/23/98
9:30 P.M.
The Bayou
Grammatan Ave.

Mt. Vernon, NY

(914) 668-2634

Great cajun food!
Mon., 5/11

Mon., 5/25

Mon., 6/8

9:30 PM
The Bayou
Grammatan Ave.

Mt. Vernon, NY

(914) 668-2634

MNB is hosting the Bayou Open Jam! Musicians welcome!
Every Sunday in June
9:30 PM
Chicago B.L.U.E.S.
8th Ave. between 13th & 14th St.

New York, NY

(212) 924-9755

MNB is hosting the Chicago Blues Jam! Musicians welcome!
Midnite Blue's schedule is continually being revised and updated, so check back often for the latest news. If you'd like to sign up for Midnite Blue's free mailing list, call Marjac Entertainment at (914) 684-2161. Thank you for your interest in Midnite Blue!
---
Midnite Blue is proud to present
a new album of eleven original songs, now available at every Midnite Blue performance.
More information coming soon!
---
Thanks for visiting the official Midnite Blue Web site. Please check back often!