I've been literally watching One World Trade Center take shape since construction started. So today when I got the chance to spend a few moments in the building for the first time, I excitedly snapped a few photos with my phone.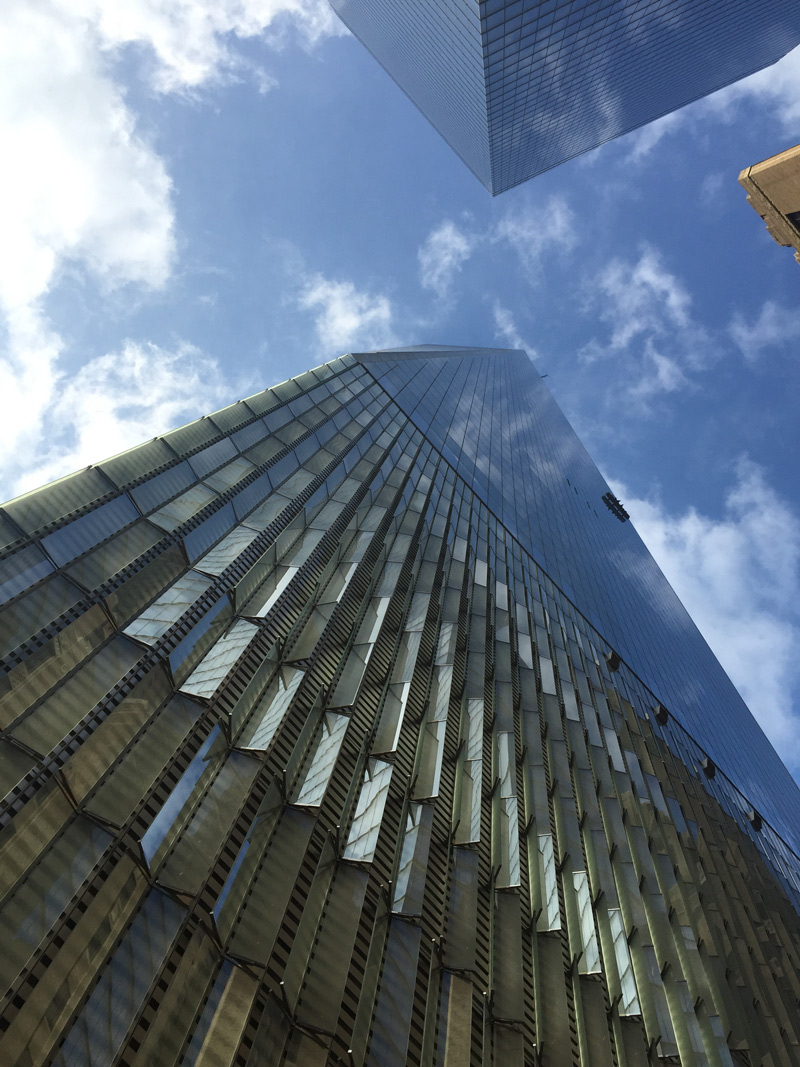 The lobby is huge and gorgeous. It smells like a mixture of "new car smell" and fresh paint.
Security was very nice but not very subtle. When I entered from the street a few large (but kind) men slowly descended upon me and guided me to the main security desk.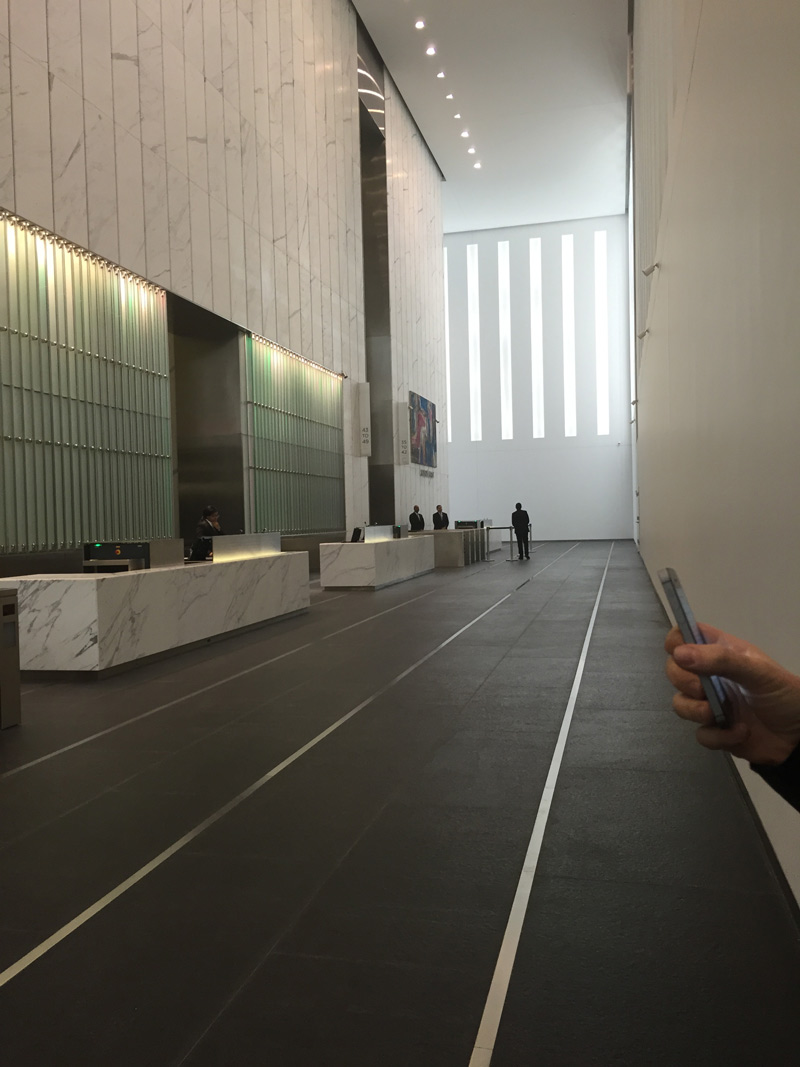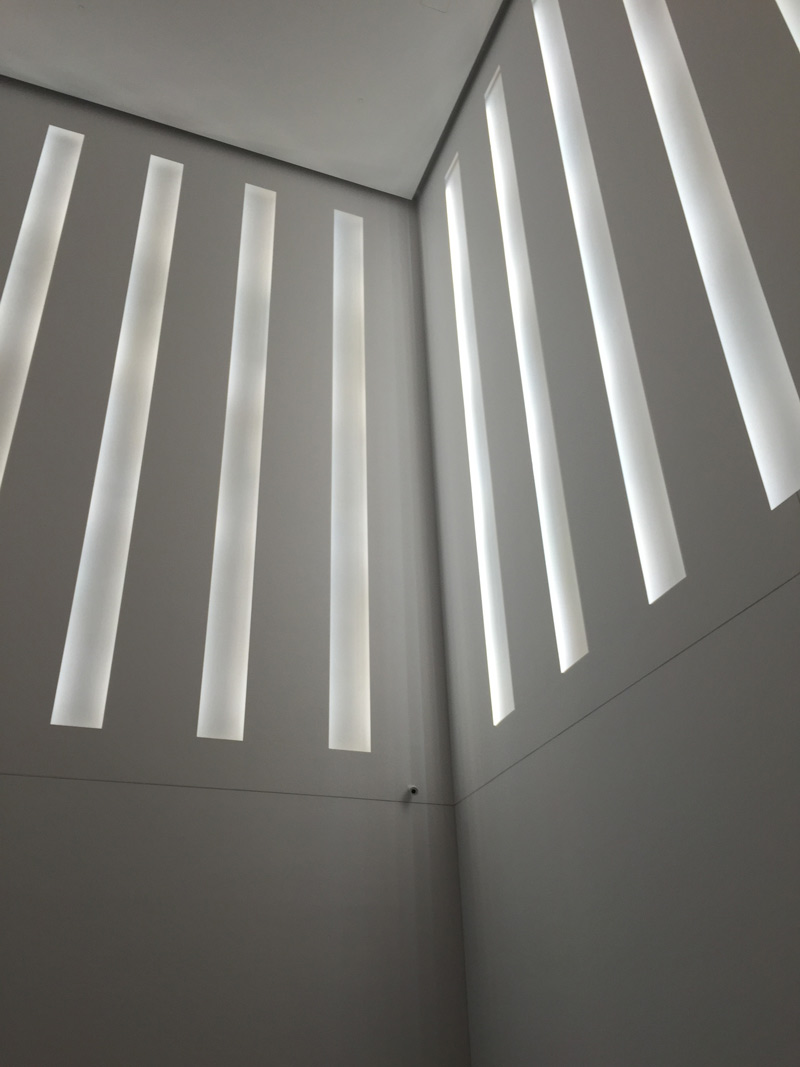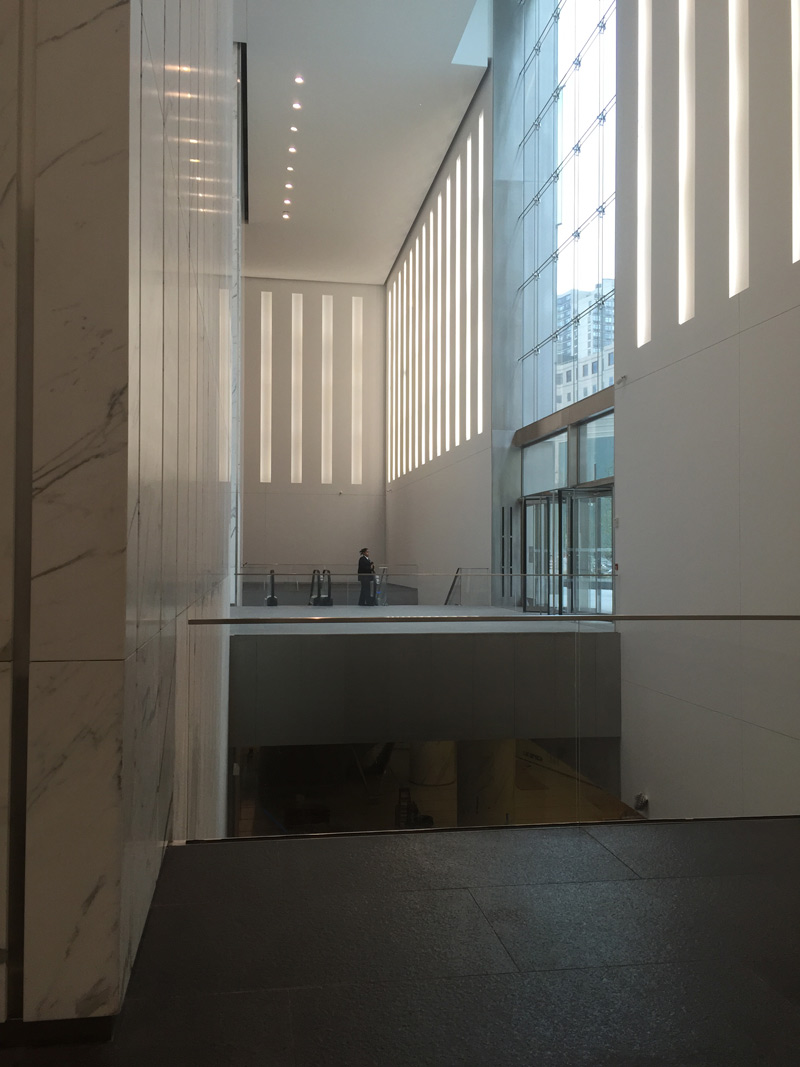 Once past security I was in the elevator bank. The elevator buttons are presented on a touch screen, and you're only shown the floors relevant to you.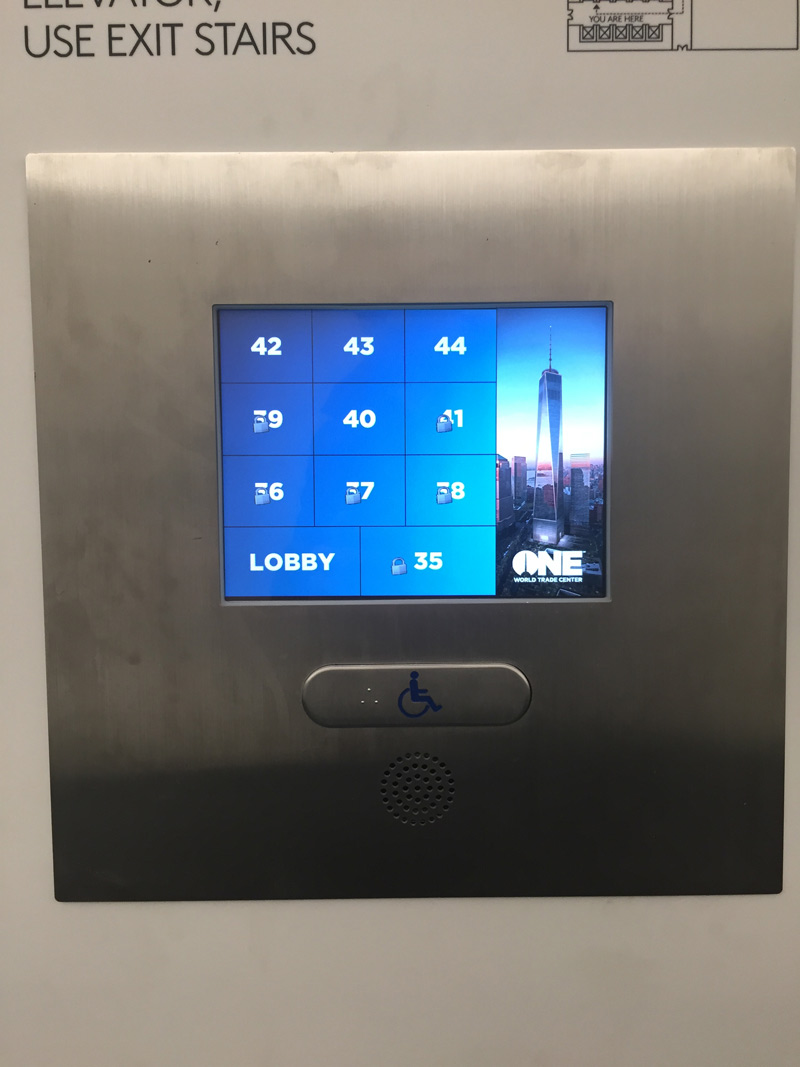 Inside, the elevators don't have many buttons.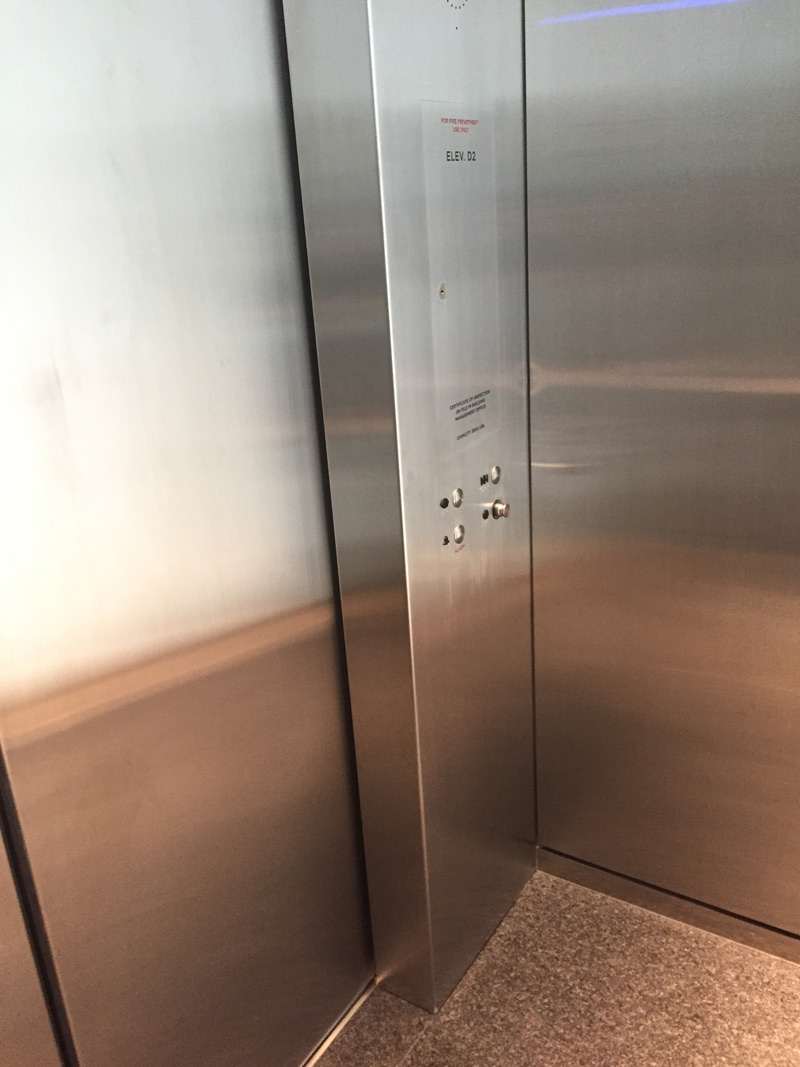 Welcome to New York. Welcome to New York.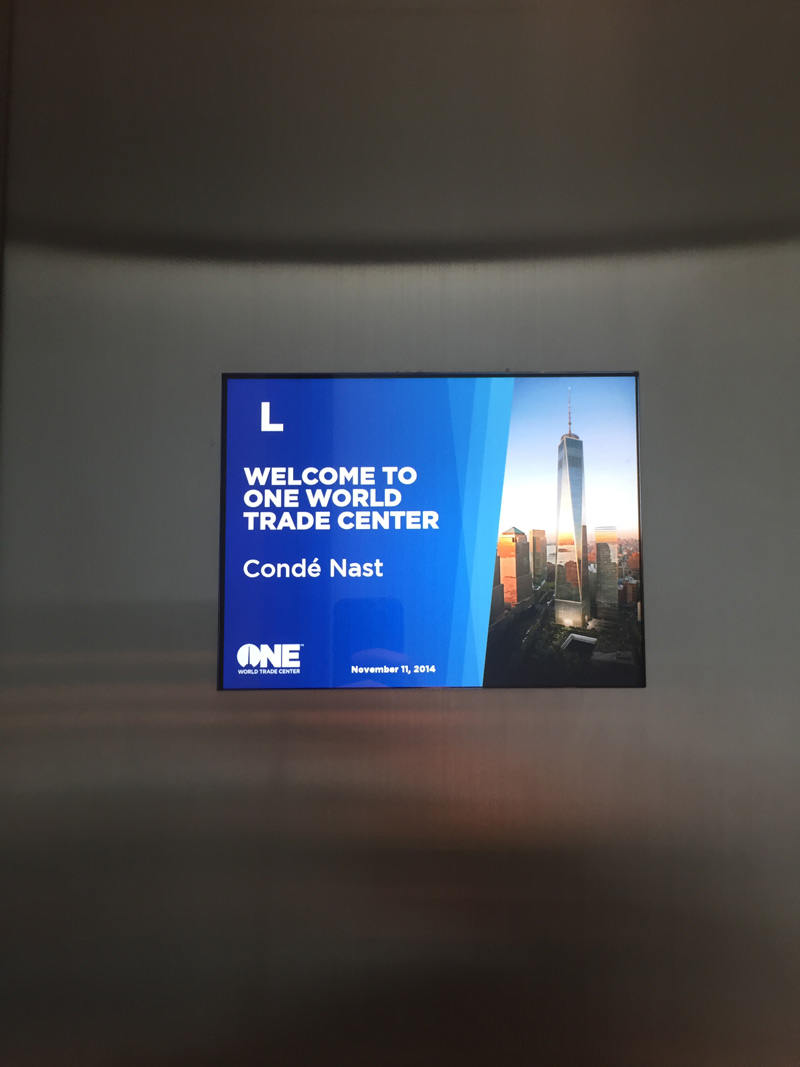 From inside the building, the only subtle reminder you're in such an iconic piece of architecture (besides the view) are the gradually sloping corners, which are a cross section of the building's overall unique geometry.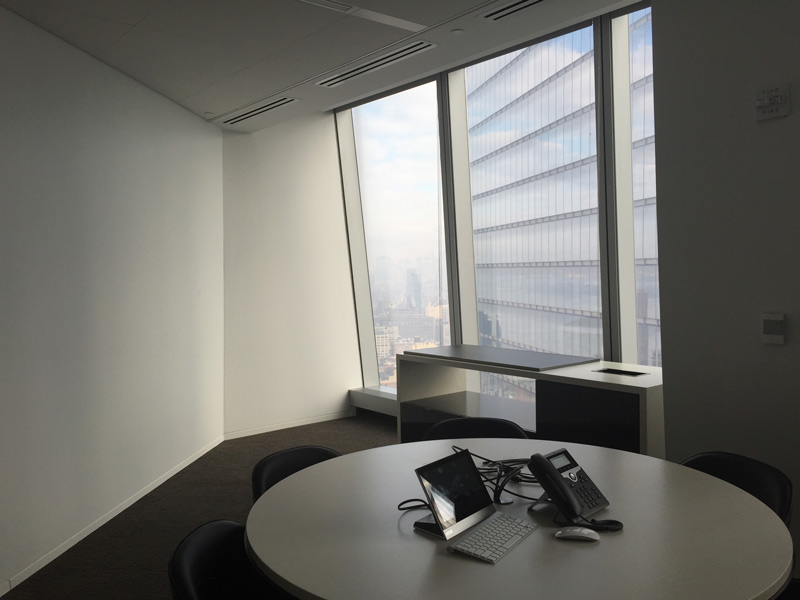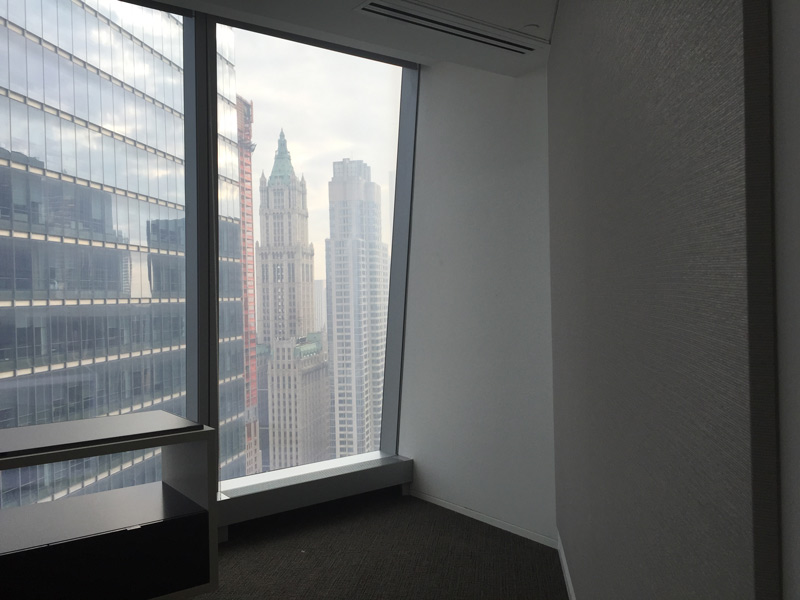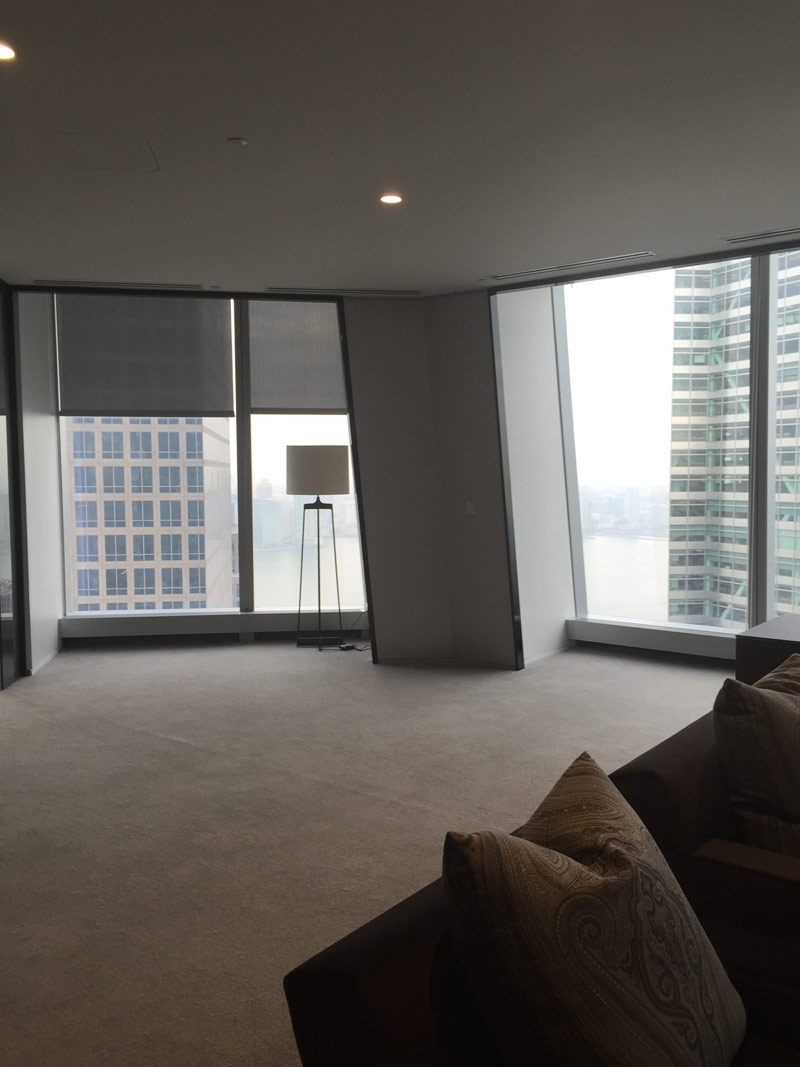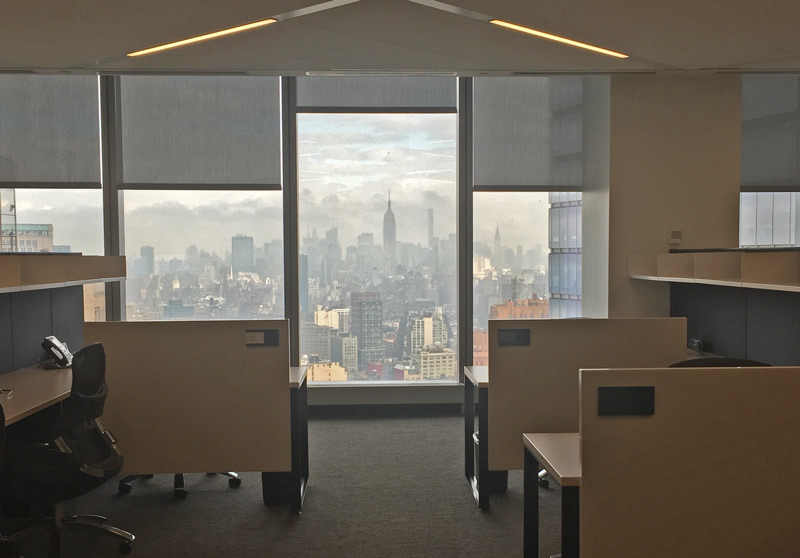 Not a bad view.