Every once in a while I get curious as to who's visiting The Cleverest. So I fired up the geographic section of Google Analytics and found some pretty interesting results…
Visits: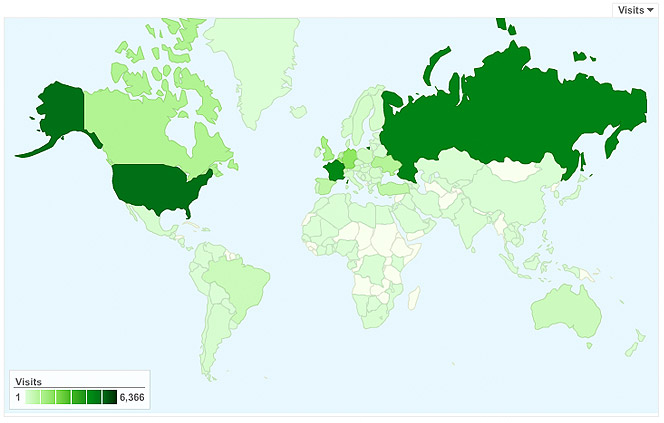 Folks, this is the beginning of the next cold war. So far the Russians have racked up an impressive 5,964 visits to The Cleverest. Not too shabby, however us Yanks are still in the lead with 6,366 visits. But let's be honest – this is a little too close for comfort. We can NOT, I repeat, NOT cave in to the Russians. Failure is not an option here people. Americans, I invite you to visit the hell out of The Cleverest. Not just for your enjoyment. But for your country.
And to all the Russians… anyone want some state secrets? Email me.
Pages Viewed Per Visit: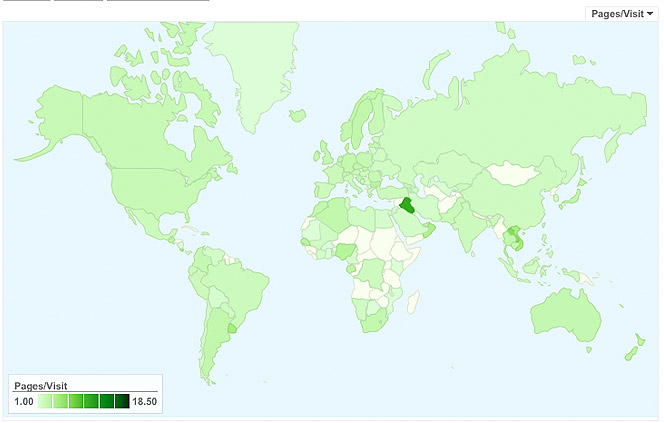 Yup. That's totally Iraq. Either the troops are bored as hell, or the Iraqis see the delicate irony of this.
To world peace!