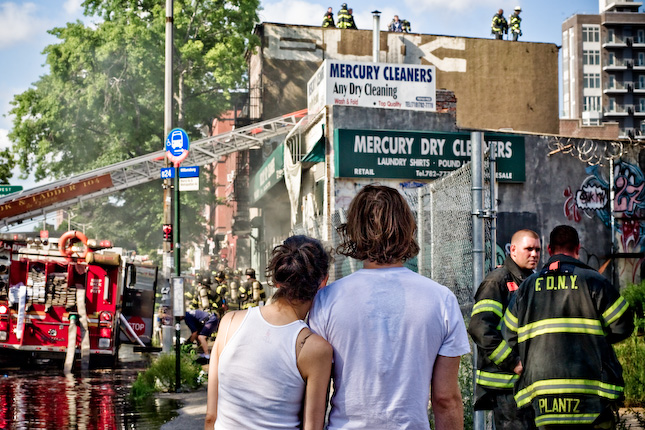 As if the hipsters in Williamsburg weren't dirty enough, one of the area's largest laundrymats just burned down this morning.
On my way to get a bagel I saw thick black smoke rising in the distance and heard sirens. So I did what anyone with a decent sense of self preservation would do – I ran back inside and grabbed my camera.
Most of the action had died down after I'd arrived, but at least I was earlier than most of the news crews. As I was leaving the scene to go home and eat my bagel I saw at least two phototogs scrambling past me in the opposite direction, multiple cameras and bags flopping around them like tentacles. Suckers.
Enjoy the rest of the photos on my Flickr account.