It looks like the camera pixel wars are evolving into the video front. Canon's new 1Dc is aimed at pro photographers who want the best of both worlds; the ability to shoot video large enough to pull still frames from.
This promotional video is pretty impressive in showing off the capabilities of the new Canon 1Dc, and I like how honest they are about the tradeoffs of pulling stills from compressed video, VS shooting raw:
We know we're not shooting RAW. We may see RAW in the next generation of DSLRs, so it does mean you do need to have things pretty spot on like exposure, white balance in-camera.
As far as promotional videos go, it's extremely well done. But I thought I'd do a simple visual comparison of how the resolution stacks up, compared with a selection of common devices that are known for their impressive resolution.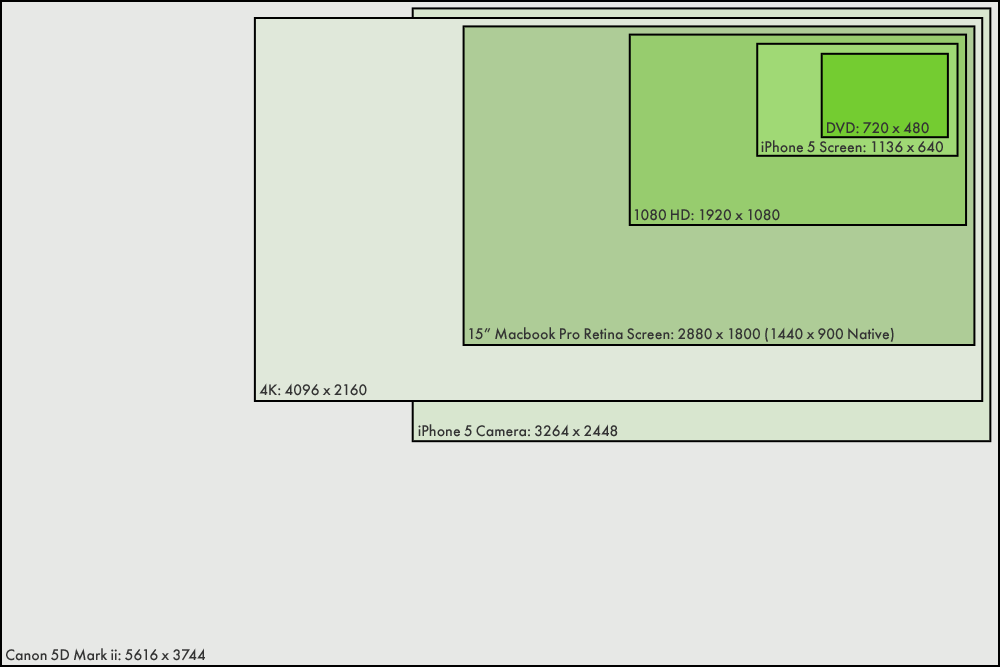 The takeaway is that 4K does seem like an alternative to shooting stills when you want to be sure you're capturing everything. Sacrificing about half the pixel count of a 5D Mark II is a small price to pay for making sure you get the shot. Available for a paltry $11,999 at B&H.
Tip of the hat to Canon Rumors.