This is the personal office of billionaire hedge fund manager Steven Cohen. It's in the penthouse of One Beacon Court, one of the few residences in the Bloomberg Building, and one of the few New York properties selling for more than $100 Million. $115 Million to be exact.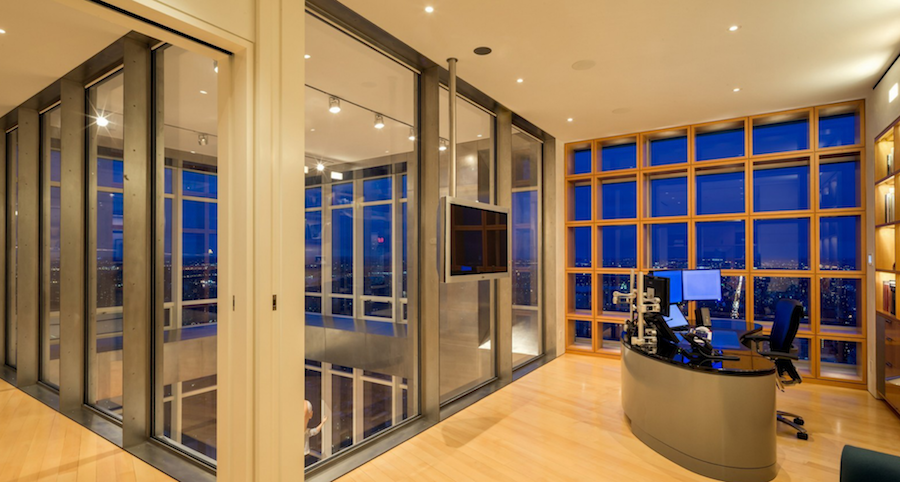 As a standalone office out of context it's nothing extraordinary. Standard desk and array of monitors. The chair looks like a Herman Miller.
But imagine sitting in that chair in that room. It must feel like you have the world at your fingertips. That's some crazy power to imagine.